The Voice of
America's Families ©


If you are ever approached by social services...
How are you going to answer the
absurd allegations
she brings to
YOUR front door?
Permanent termination of parental rights has been described as "the family law equivalent of the death penalty in a criminal case." In re Smith (1991), 77 Ohio App.3d 1, 16, 601 N.E.2d 45, 54. Therefore, parents "must be afforded every procedural and substantive protection the law allows."
Supreme Court of OHIO
IN RE: HAYES
No.96-526 -June 18, 1997
US~ Observer
Newspaper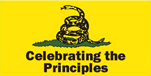 The US~Observer believes in our country, our constitution, and the public right to adequate representation.
The US~Observer is designed to keep the innocent free, the public informed, and our form of government controlled by the people.
In accordance with Title 17 U.S.C. Section 107
(http://fairuse.stanford.edu)
any copyrighted work on this website is distributed under fair use without profit or payment for non-profit research and educational purposes only.
We WANT you to go to the original sources to read the WHOLE STORY in Context
May 17, 2013-The Parental Rights Amendment has been revised and will be reintroduced by Congressman Mark Meadows next week. The revision is a new section which states:

The parental right to direct education includes the right to choose public, private, religious, or home schools, and the right to make reasonable choices within public schools for one's own child.
How to Fight CPS
85% of all child abuse reports are unfounded
(But destroy the falsely accused just the same)
Why No One Is Married
Ed Truncellito, J.D., September 2000
Learn how to produce YOUR story for the Documentary


Overruled: Government Invasion of Your Parental Rights
January 14, 2012
Juvenile welfare courts treat failure to get all the truth on the record as a form of child neglect.

If you let false statements and anything other than the truth and all the truth go into the record unopposed, they may very well have a clear and convincing record to TPR the parent(s)- James Rinkevich
A good place to start might be-

ParentalRights.Org's mission is to protect children by empowering parents through adoption of the Parental Rights Amendment to the U.S. Constitution and by preventing U.S. ratification of the UN's Convention on the Rights of the Child (CRC).

This is super important to all American families. Learn more about the Parental Rights Amendment and how you can help it to be passed HERE.
Enough is Absolutely Enough
A Crucial Message from Edward Snook
US~Observer
2-10-2013

I have worked at reforming the legal system for over 30 years, 21 while publishing the US~Observer newspaper. I have dedicated literally thousands of hours and countless dollars attempting to expose and do away with the corruption in our "justice system" that has destroyed thousands of innocent victims, not as a result of crime, but of criminal actions perpetrated by judges, attorneys, administrative officials, politicians, public officials and dirty cops. FULL STORY